Variable Access
Create multiple users with 3 different levels of access. Set up accounts for tutors, management and funders.
Units and Targets
Split Courses down in to units and targets. Giving each one a timescale and grade.
Registers
Create sessions, registers and individual student timetables. Automatically calculate student attendance, punctuality and GLH's.
Reviews
Create student reviews with links to courses, behaviour and attendance.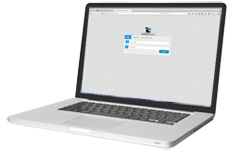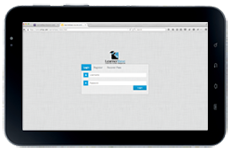 Learnerbase has been designed with small to medium training providers in mind. It doesn't need any high spec computers or special installation, once you have created an account you simply access it via your browser on just about any internet connected device.
Logging in with the main account allows you to setup courses, students, sessions and other users. You grant other users access to either manage set courses and the students enrolled on them or simple view progress and reports. Using this method you can create accounts for tutors, management and funders.
Courses are not created to follow the academic year, instead you set the start and end date making learnerbase a great choice for courses of any length. Each course can contain units or goals which can be assigned to students along with a timescale for completion. When a unit or course has been completed it can be graded and a report on the students progress can be produced at any time.
LearnerBase pricing is designed to be flexible and your first month is free giving you time to evaluate the software. After completing your trial you will be given the option of continuing your subscription and should you decide to you will then be invoiced each month based on the number of active students you have enrolled on courses at a cost of 50 pence each. A minimum fee of £10 per month is chargeable however this does cover your first 20 active students per course and training providers who expect to have more than 100 active students should email info@itplus.ltd.uk for volume pricing or use the contact form below.
For more information or help you can download the user guides by selecting them from the top menu. The user guides represent the different accounts which can be set up in LearnerBase so you should begin by reading the Administrators guide first. For general or support queries please use the form below or email info@itplus.ltd.uk
Send Message
Please use the form below to send us a message and we will get back to you at the earliest opportunity.